New Music Series
Spanning Various Genres and Cultures
With a Focus on Spotlighting Local Artists
Debuting on December 30th, 2022 with country artist Caitlin Fernandez opening for folk singer-songwriter Corrie Lynn Green, the Upbeat Downtown Music Series endeavors to bring uplifting performances to downtown Harrisonburg and give local musicians access to a mainstage showcase. The 2023 season features 8 concerts, sponsor your favorite band, or the whole year!
Sponsor the Upbeat Downtown Music Series to help us acheive our goal of making Court Square Theater the hub for the best music in our community.
Questions?
Contact CST Managing Director J.P. Gulla by emailing
courtsquaretheater@gmail.com
or call our Box Office at 540-433-9189.
Series Sponsor Levels Ranging from $2.5K – $10k
Singular Event Sponsor Levels Ranging form $500 – $1.5K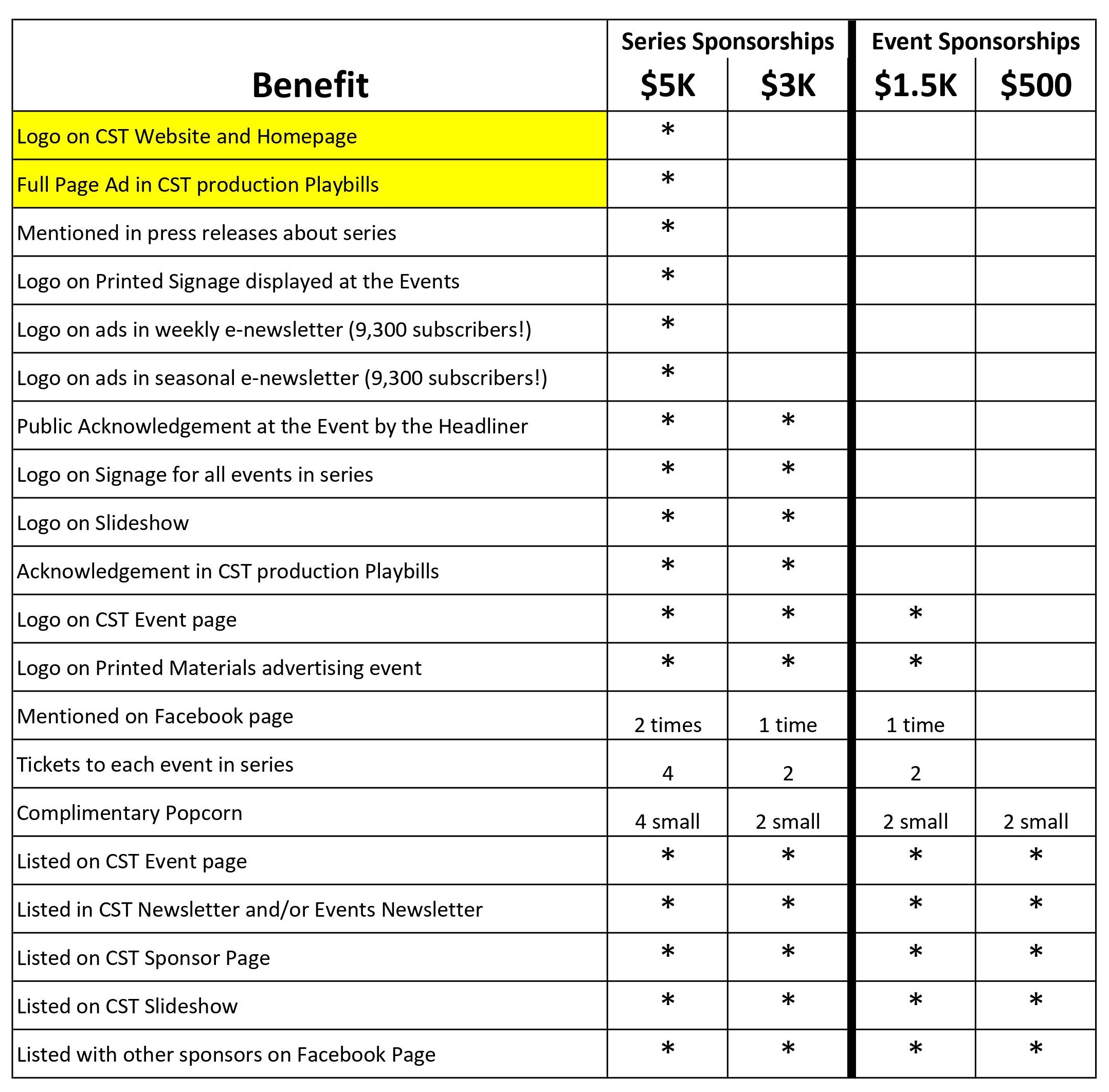 Your Sponsorship helps us book
Legendary Musicians and New Talent like these:
These are the concert dates for 2023:
February 24
Justin Golden
Nate Williams and His Band
April 21
A Cappella Battle
Check back for more details!
May 20
Spectator Bird
The Hot Mamas
Check back for more details!
June 17
TBD
August 25
TBD
September 30
TBD
November 4
TBD
December 29
TBD