Artist Documentaries and Behind the Scenes Gallery Tours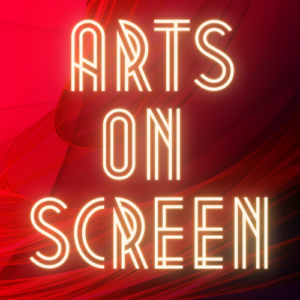 Films offering cinematic immersion into the world's best loved art and music, accompanied by insights from the world's leading historians and arts critics.
Featured Artists change monthly and have included Picasso, Beethoven, Rembrandt, Chopin, Frida Kahlo, Van Gogh, and many more.
Click the poster for more details about the next Arts on Screen.
"Tokyo Stories"
SHOWTIMES 
Sun (6/4) 2:00
Thurs (6/8) 2:00
Sun (6/11) 4:30
Thurs (6/15) 2:30
Sun (6/18) 2:30
Sat (6/24) 3:30
Sun (6/29) 7:00
A thrilling encounter with one of the world's great art capitals. Based on a major exhibition at the Ashmolean in Oxford, Tokyo Stories spans 400 years of incredibly dynamic art – ranging from the delicate woodblock prints of Hokusai and Hiroshige, to Pop Art posters, contemporary photography, Manga, film, and brand-new artworks that were created on the streets.
"Hopper: An American Love Story"
SHOWTIMES
Sun (7/2) 6:30
Thurs (7/6) 2:00
Sun (7/9) 2:00
Sat (7/22) 10:00am
Sun (7/23) 6:30
Sun (7/30) 4:00
Hopper's work is the most recognisable art in America – popular, praised, and mysterious. Countless painters, photographers, filmmakers and musicians have been influenced by his art – but who was he, and how did a struggling illustrator create such a bounty of notable work?
This new film takes a deep look into Hopper's art, his life, and his relationships. From his early career as an illustrator; his wife giving up her own promising art career to be his manager; his critical and commercial acclaim; and in his own words – this film explores the enigmatic personality behind the brush…