Sponsor the 2023 X2 Comedy Series and recieve
recognition for your business throughout the calendar year while providing much-needed comic relief and the health benefits of laughter to members of our community.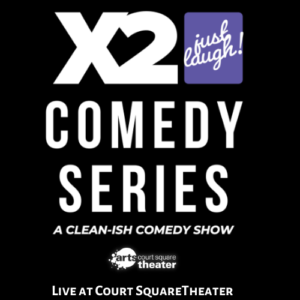 Arts Council of the Valley (ACV) partners with X2 Comedy to spread the joy and benefits of laughter in our community through a live performing arts series at Court Square Theater. X2 Comedy provides high-quality clean (PG-13) shows featuring talented national touring, regional and local comedians. 
In 2021, X2 Comedy launched Virginia Is For Laughers, a podcast about all things non-hiking in the Shenandoah Valley, where you can already listen to Episode #24 featuring Court Square Theater.
Court Square Theater Managing Director J.P. Gulla will be happy to help you determine how a sponsorship can recognize your business; demonstrate your community spirit; support community development; and increase employee wellness by providing a memorable unique team-building night out to enjoy quality clean comedy entertainment together.
Questions?
Contact CST Managing Director J.P. Gulla by emailing
courtsquaretheater@gmail.com
or call our Box Office at 540-433-9189.
Series Sponsor Levels Ranging from $2.5K – $10k
Singular Event Sponsor Levels Ranging form $500 – $1.5K
As a sponsor, you will receive the benefits outlined below; plus, since ACV is a 501(c)3 nonprofit; your sponsorship may be tax-deductible. Choose the level and benefits package that best suits your situation.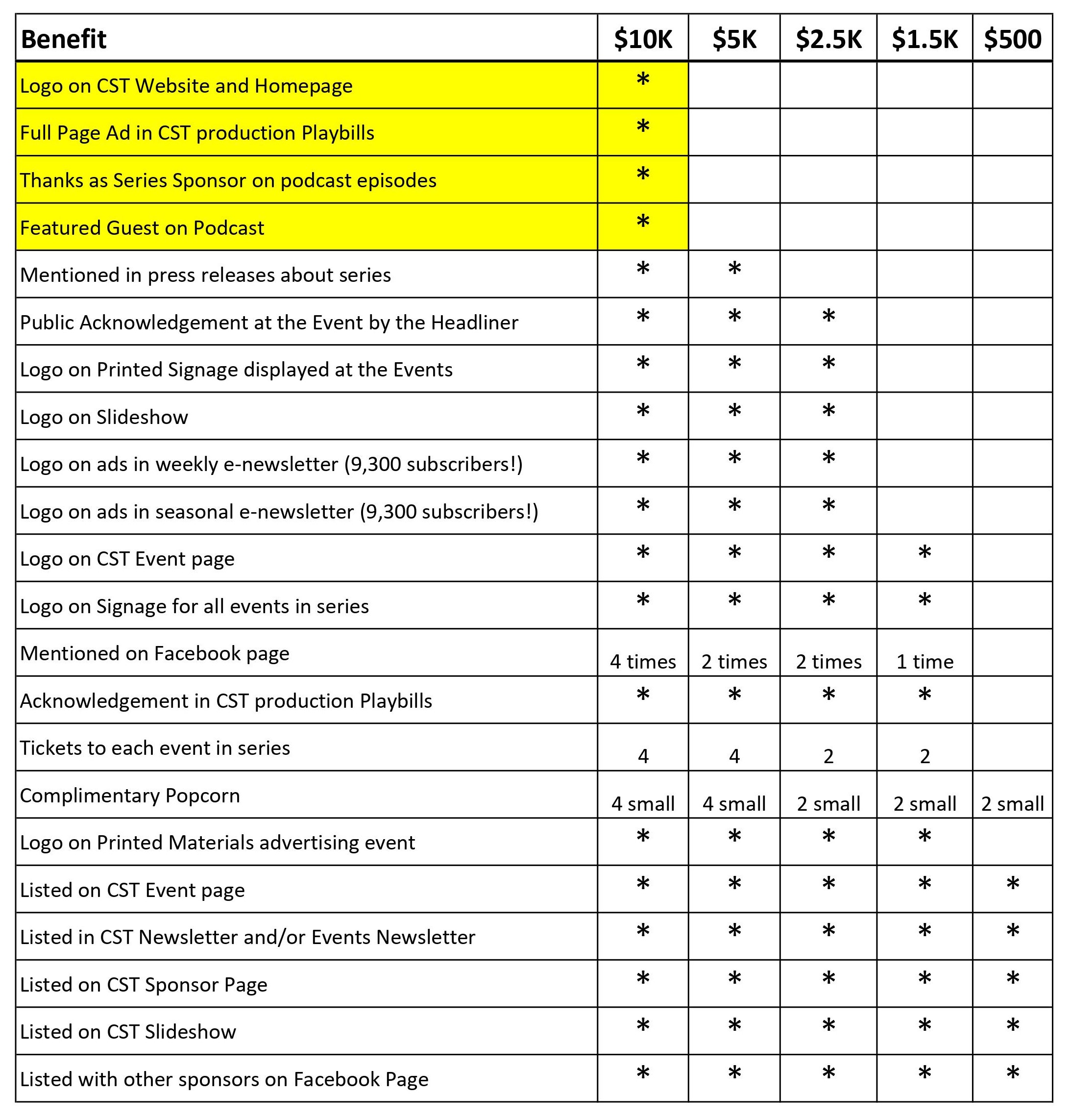 2023 X2 Comedy Series Showdates
Saturday, February 25
The 2023 Season Kick Off
Saturday, April 15
The Spring Show
Saturday, June 3
The Summer Show
Saturday, August 26
after the Block Party in the 'Burg!
Saturday, October 28
The Annual Comedy Pageant
Saturday, December 9
The Holiday Show