Designed to bring all generations together, this series includes anything from touring children's theater companies to workshops to kid-friendly films.
Court Square Theater (CST) is now offering sponsorships for its Family Fun Series, featuring movies and live events with young audiences in mind, family-friendly pricing, and early showtimes.
The Family Fun Series lets children engage with imagination-boosting films or live entertainment, and strengthen connections with their parents, grandparents, siblings, and friends who come along for the ride!

– J.P. Gulla, CST Managing Director
Bring the relationship-building energy of family entertainment to Court Square Theater, while enjoying substantial recognition for your business. Arts Council of the Valley, which manages CST, is a non-profit 501(c)3 organization; your sponsorship may be deductible for federal income purposes. Each sponsorship runs through the end of the current calendar year.
Questions?
Call J.P. Gulla at 540-433-9189 or email him at courtsquaretheater@gmail.com
Choose the level of benefits that best suits your needs.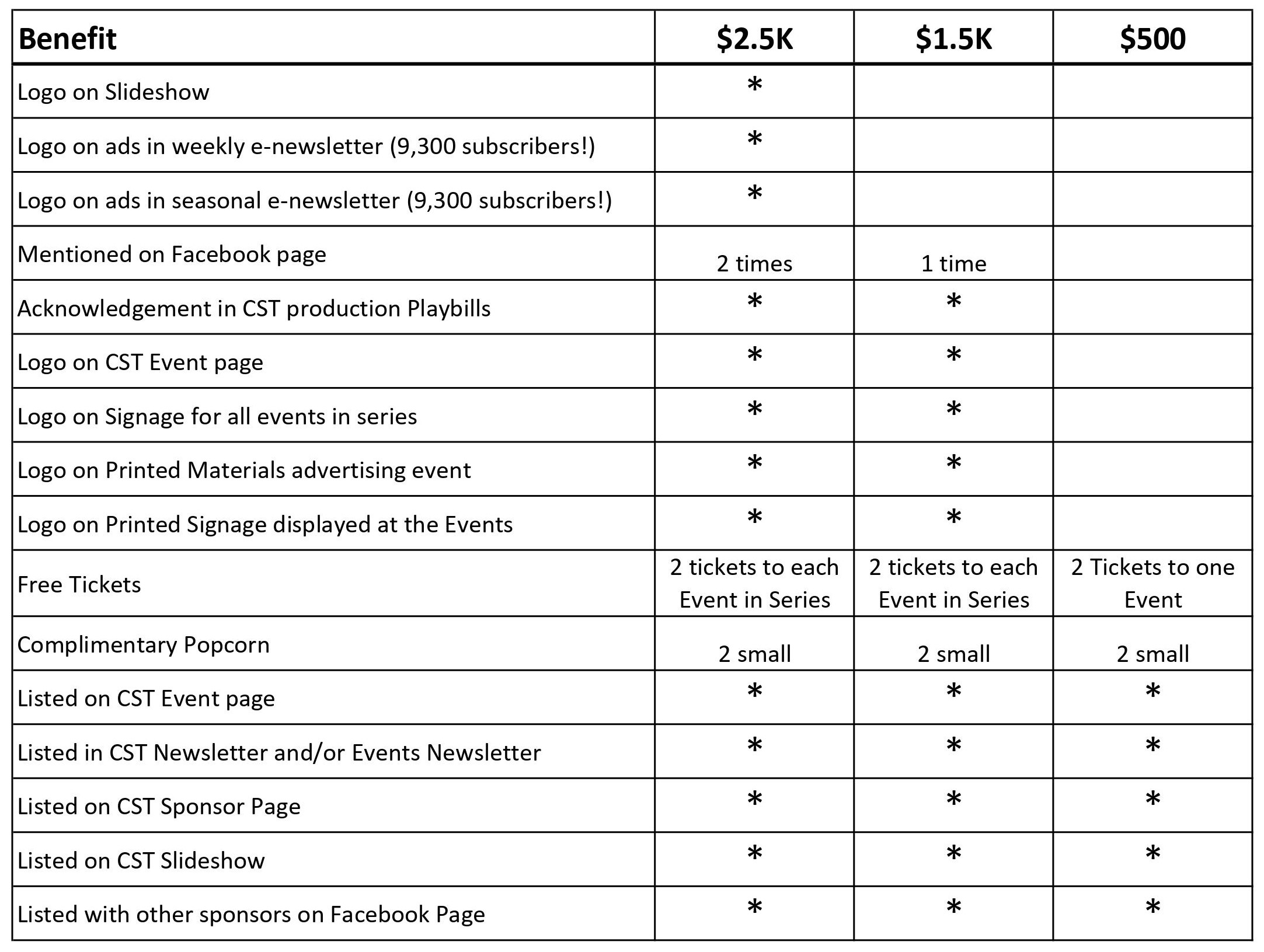 Here are some Family Fun Events offered at CST in 2022: