Roald Dahl's "Willy Wonka, Jr"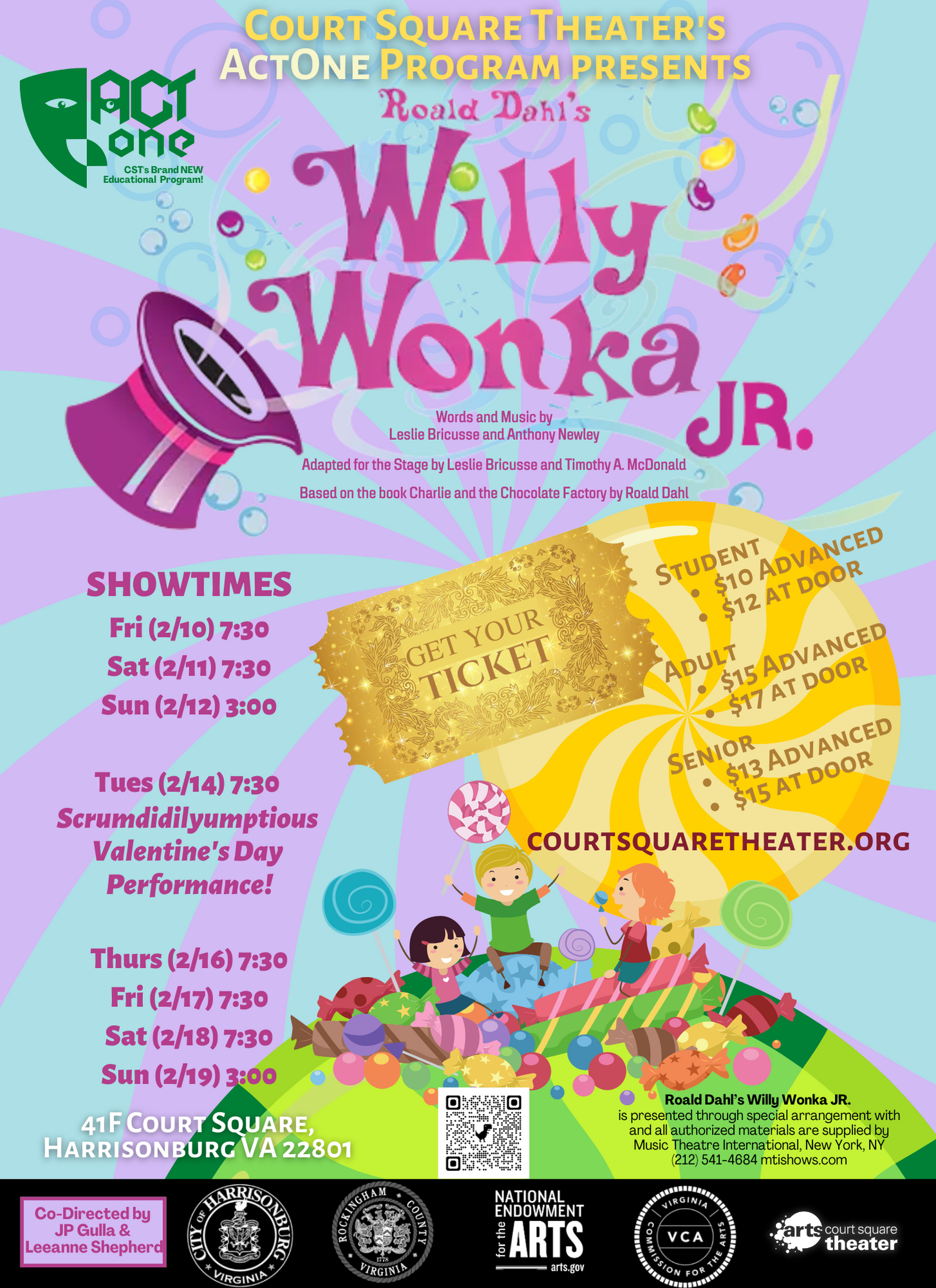 SHOWTIMES
Fri (2/10) 7:30    cast A
Sat (2/11) 7:30    cast B
Sun (2/12) 3:00     cast A
Tues (2/14) 7:30 Scrumdidilyumptious Valentine's Day Performance! (cast B)
Thurs (2/16) 7:30     cast A
Fri (2/17) 7:30     cast B
Sat (2/18) 7:30     cast A
Sun (2/19) 3:00    cast B
TICKETS
Students
-$10.00 Advanced
-$12.00 At Door
Seniors
-$13.00 Advanced
-$15.00 At Door
Adults
-$15.00 Advanced
-$17.00 At Door
Join us for ACT ONE's debut production!
The delicious adventures of Willy Wonka's chocolate factory light up the stage in this captivating adaptation of Roald Dahl's fantastical tale. Featuring the enchanting songs from the 1971 film, in addition to a host of fun new songs, Roald Dahl's Willy Wonka JR. is a scrumdidilyumptious musical guaranteed to delight everyone's sweet tooth.
Roald Dahl's Willy Wonka JR. follows enigmatic candy manufacturer Willy Wonka as he stages a contest by hiding golden tickets in five of his scrumptious candy bars. Whomever comes up with these tickets will win a free tour of the Wonka factory, as well as a lifetime supply of candy. Four of the five winning children are insufferable brats, but the fifth is a likeable young lad named Charlie Bucket, who takes the tour in the company of his equally amiable grandfather. The children must learn to follow Mr. Wonka's rules in the factory — or suffer the consequences.
Meet the Cast
Note: The roles of Willy Wonka and Veruca Salt have been double cast. Entire Cast will be involved in other ensemble roles at some point.
Willie Wonka (A) – Daniel Castaneda
Willy Wonka (B) – Payton Kite
Charlie Bucket – Maddox Abreu
Grandpa Joe – Javy Garcia
Mr. Bucket – Hayden Brown
Mrs. Bucket – Penny Brett
Grandpa George – Ashley G Becker
Grandma Georgina – Tina Abreu
Grandma Josephina – Kimberly Ferguson
Phineous Trout – Rachel Loker
Mrs. Gloop – Rachel (Venus) MacDaniel
Augustus Gloop – Gage Becker
Mrs. Beauregarde – Nashlaa Abreu
Violet Beauregarde – Carmen Ferguson
Mr. Salt – Samuel Aponte
Veruca Salt (A) – Jenna Amer
Veruca Salt (B) – Hazel Goldberg
Ms. Teavee – Sydney Leach
Mike Teavee – Simon Blosser
James, Oompa Loompa 9 – Bryson Knight
Matilda, Oompa Loompa 10 – Melody Howdyshell
Oompa Loompa 1 – Eriangelic (Angie) Feliz Paulino
Oompa Loompa 2 – Erianny Mariana Paulino
Oompa Loompa 3 – Victor Caskill
Oompa Loompa 4 – Daya Minore Jacobson
Oompa Loompa 5 – Julia Martinez
Oompa Loompa 6 – Keagan King
Oompa Loompa 7 – Azayian Walker
Oompa Loompa 8 – Azalaya Santiago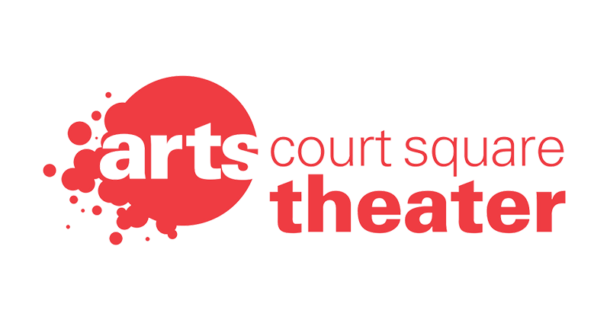 Subscribe To Our Newsletter
Join our mailing list to receive the latest news and updates from our team.