River Whyless – Living Room Concert Series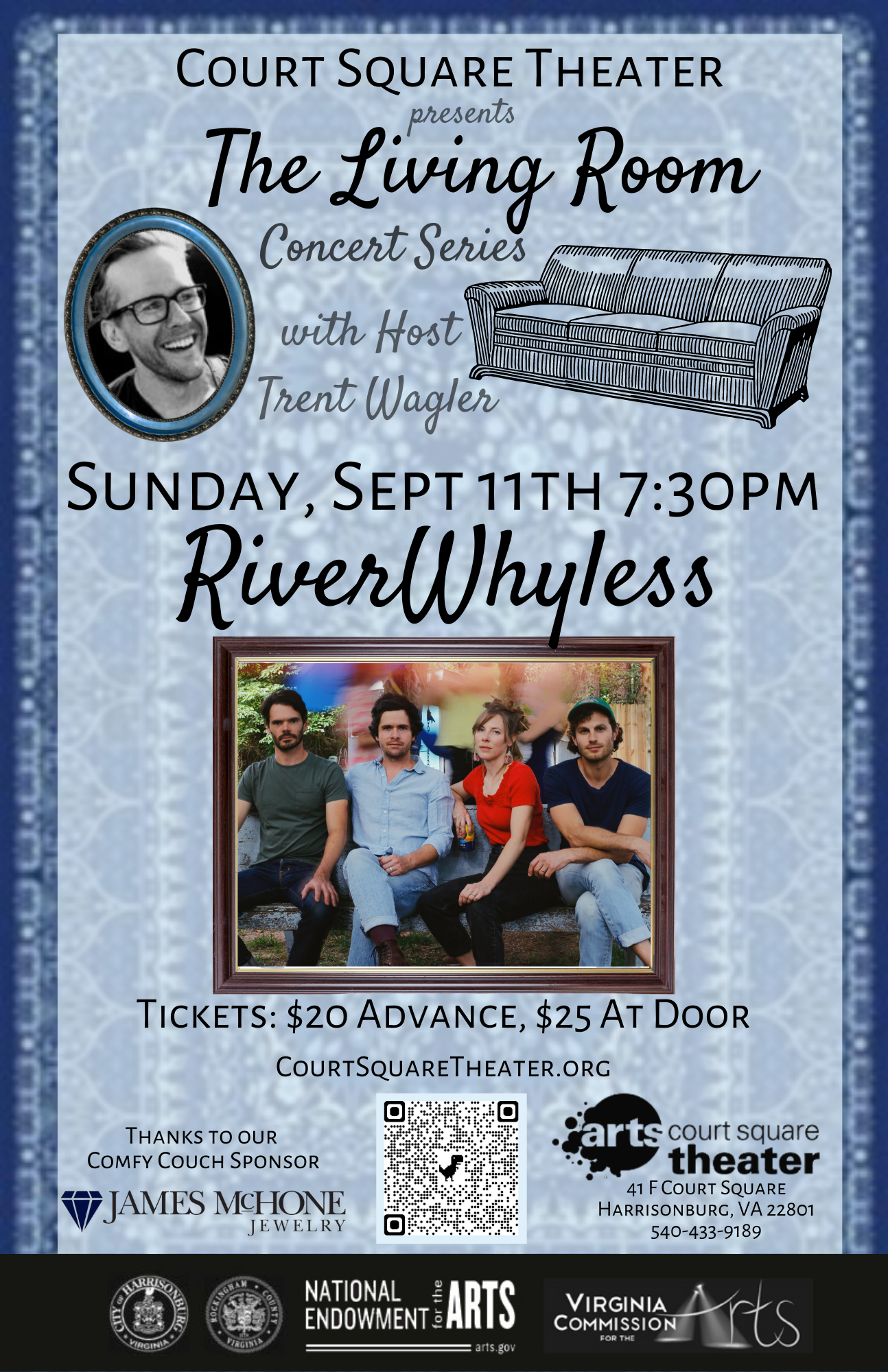 SHOWTIME
Sun (9/11) Doors open at 7:00
Performance starts at 7:30
TICKETS
$20.00 Advanced

$25.00 At Door
The Living Room Concert Series,
part concert, part live interview,
the night will be hosted by
Steel Wheels Frontman, Trent Wagler.
River Whyless are a neo-traditional folk quartet from Ashevillle, NC who bring a dose of folk-rock and an artful approach to their songwriting and arrangements.
The line-up consists of Ryan O'Keefe (vocals/guitar), Halli Anderson (vocals/violin), Daniel Shearin (bass/harmonium/vocals), and Alex McWalter (drums). O'Keefe, Shearin, and Anderson take turns on lead vocals.
Thanks to James McHone Jewelry,
Comfy Couch Sponsor,
and
The Harrisonburg Homes Team,
End Table Enthusiast Sponsor