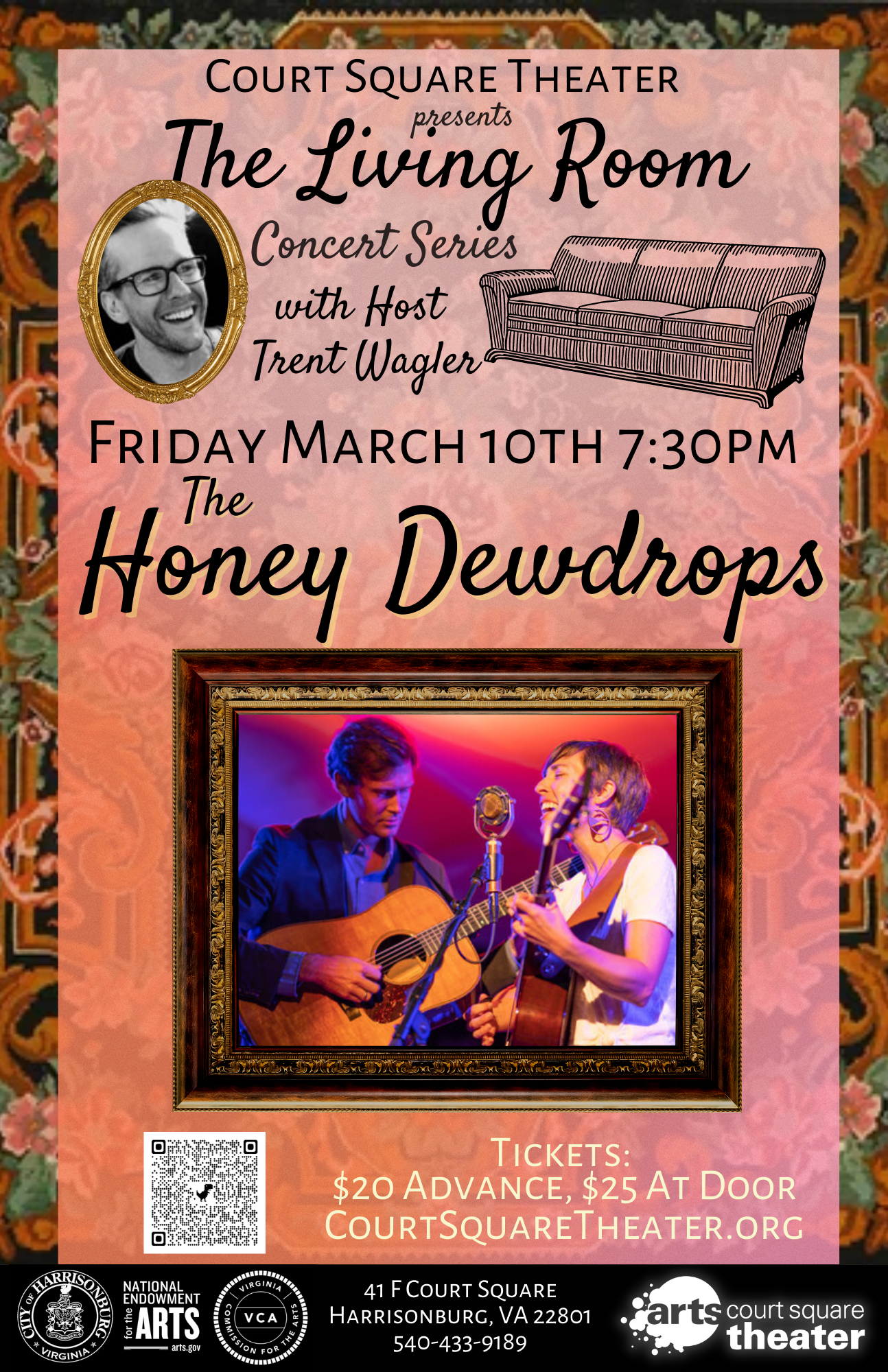 SHOWTIME
Fri (3/10) Doors open at 7:00
Performance starts at 7:30
TICKETS
$20.00 Advanced

$25.00 At Door
The Living Room Concert Series,
part concert, part live interview,
the night will be hosted by
Steel Wheels Frontman, Trent Wagler.
Virginia raised and Maryland based, Laura Wortman and Kagey Parrish of The Honey Dewdrops began touring in 2009 and have called the city of Baltimore home since 2014. With several albums and thirteen years of playing shows on the road, Laura and Kagey continue to expand their experimental folk sound while maintaining a commitment to deepening their understanding of the world through the lens of music.
The Honey Dewdrops have a way of filling their songs with humanity, using their beautiful playing and harmonies to emphasize what connects us all.
No Depression Music Journal says of the new album, Light Behind Light
When they're not on tour, you can find Laura and Kagey playing in Baltimore with their Fred Eaglesmith tribute band, contributing backing vocals and instrumental sounds to various community recording projects, and you'll probably see them going for a run in and around their neighborhood.