Fright Night Double Feature: B-Movie Bingo!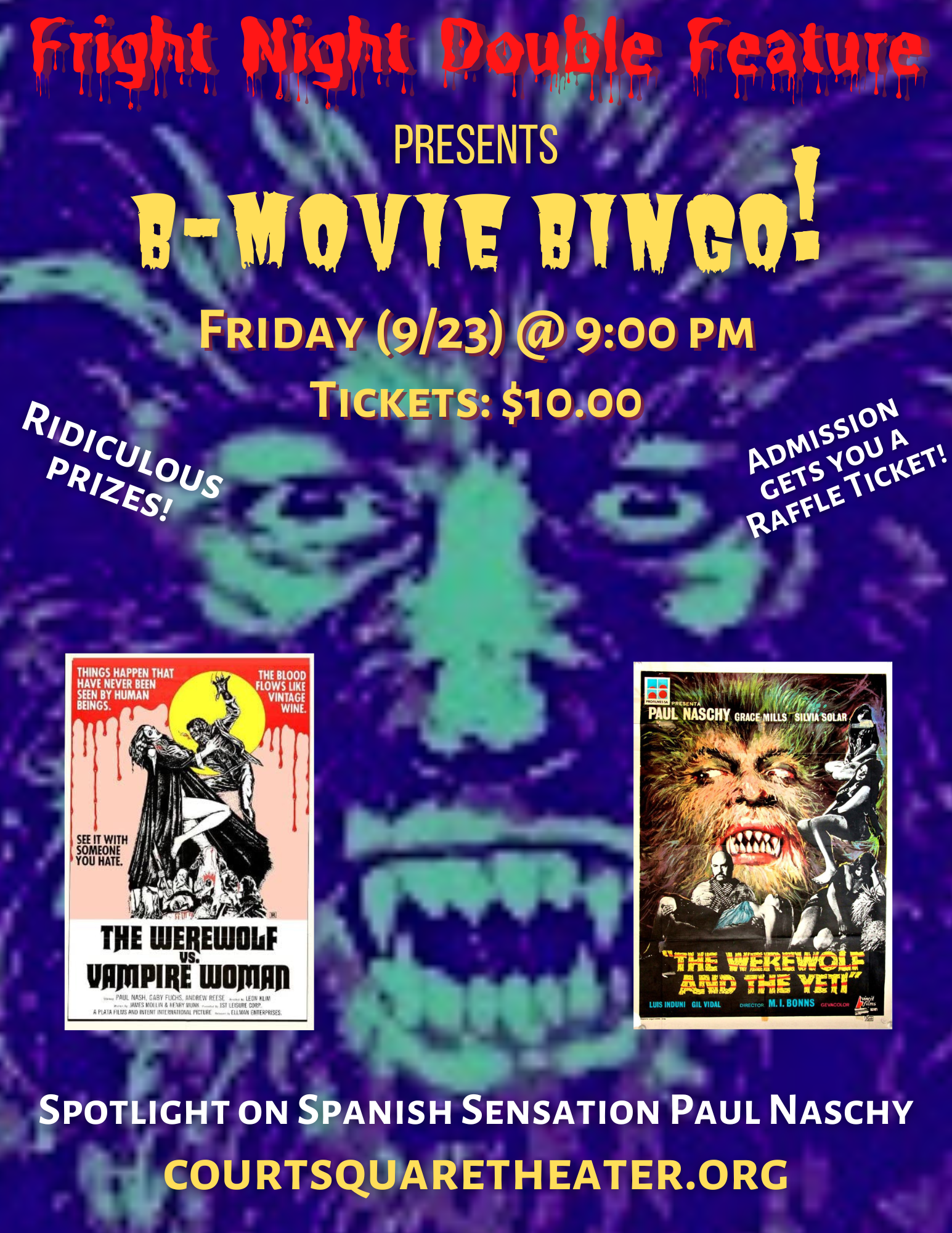 SHOWTIME
Fri (9/23) 9:00
TICKETS
Experience the nostalgia of the late night double feature of cult-classic flicks
and a special twist: B-Movie Bingo!
Bingo cards will pertain to moments during the films. As those moments happen, check your card, get 5 in a row and it's BINGO!
We will have silly prizes and your admission gets you a raffle ticket for a drawing between the films!
"The Werewolf Versus Vampire Woman" (1971)

Original title: La noche de Walpurgis
Elvira and her friend Genevieve travel through the French countryside in search of the lost grave of a medieval vampire, Countess Wandesa.
Run Time: 1 Hour 22 minutes
Language: Original Spanish, dubbed in English
"The Werewolf and the Yeti" (1975)
or "Night of the Howling Beast"
Original title: La maldición de la bestia
Waldemar, the renowned adventurer, joins an expedition to find the Yeti in the Himalayas. While hiking the mountains, he's captured by two cannibalistic demon nymphets guarding a remote Buddhist temple and becomes their sex-slave. They transform him into a werewolf setting him loose to roam the mountain where he encounters a sadistic bandit.
Run Time: 1 Hour 27 minutes
September 23, 2022
9:00 pm
- September 24, 2022
12:00 am
Movie