Caleb Caudle: Living Room Concert Series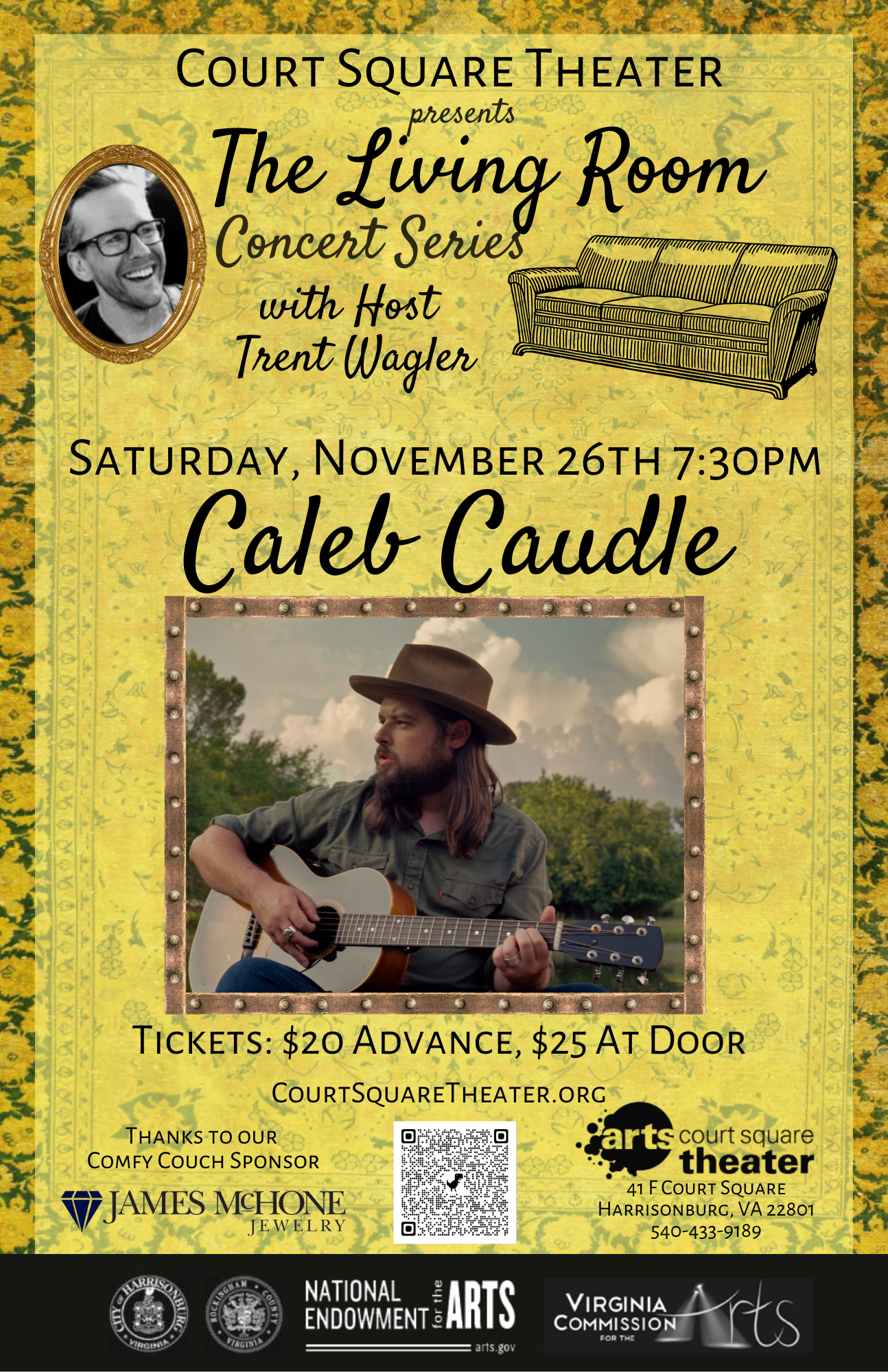 SHOWTIME
Sat (8/26) Doors open at 7:00
Performance starts at 7:30
TICKETS
$20.00 Advanced

$25.00 At Door
The Living Room Concert Series,
part concert, part live interview,
the night will be hosted by
Steel Wheels Frontman, Trent Wagler.
We are honored to be a stop on Caleb Caudle's Forsythia Album Release Tour.

Caleb's songs weave their way into the listener's life. His reflections connect with those who embrace the vast spectrum of emotion between the joy and sadness of our shared experiences. His catalog is a soundtrack to weddings, births, funerals, first dates, road trips, family reunions and long afternoons spent on the porch.
Following his critically acclaimed 2020 release of "Better Hurry Up", Caleb Caudle is back in the legendary Cash Cabin Studio recording his new untitled album, produced by John Carter Cash. The album features Jerry Douglas on dobro and lap steel, Sam Bush on mandolin and fiddle, Dennis Crouch on bass, Fred Eltringham on drums, with backing vocals by Carlene Carter, Elizabeth Cook, and Sarah Peasall McGuffey.
Caudle's music has been featured on CMT's Nashville and Netflix's The Ranch, with key adds to Spotify's Indigo and AppleMusic's Southern Craft Playlists. "BetterHurryUp" spent weeks in the Top 30 Americana Radio. Caleb was also featured on NPR's All Things Considered in 2020.